Top rated in Business - Inventory & Barcoding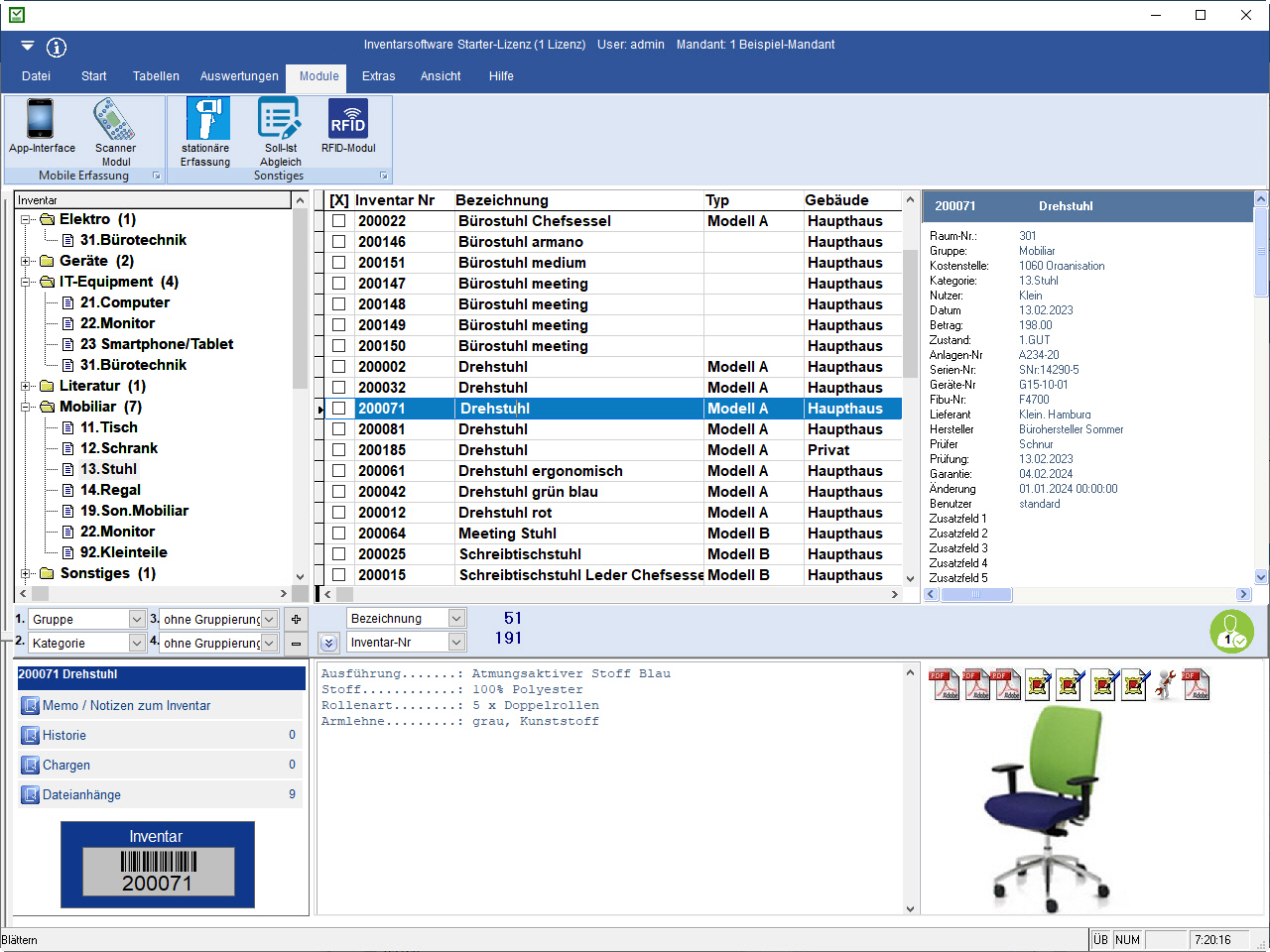 Inventarverwaltung für Inventar-Etiketten 2017-05

(n/r)


Software for Asset Inventory
Library Manager 7.9.9

(n/r)


Manage your Library with ease. Easy Generation of Reports and Data Management.
iBarcoder, Mac Barcode Generator 3.8.7

(n/r)


create, print and export barcodes as vector graphics or high resolution images
bcTester Barcode Reading and Testing 5.0.0.221

(n/r)


bcTester reads linear and 2D barcodes from digital images or pdf-files.
Variable Data Batch Printing 24.2.170.325

(n/r)


SmartVizor is a stand alone,powerful,extremely easy to use VDP software

Auction Data Wizard 2.4.13.93

(n/r)


Easily Process Your Bulk Listings CSV or Tab delimited Files
Barcode Image Maker Pro 4.00

(n/r)


50+ supported barcode types, make a barcode image or Print barcodes on labels
Retail Barcode Maker Pro. 4.00

(n/r)


30+ supported barcode types, make a barcode image or Print barcodes on labels
Code Barcode Maker Pro. 4.00

(n/r)


20+ supported barcode types, make a barcode image or Print barcodes on labels
Barcode Maker 8.00

(n/r)


Make barcodes fast and easy and add it to a list for reuse, Label Printing
Barcode software for Retail 2.90

(n/r)


Retail barcodes, Save bitmap and vector barcode image and print on labels
EAN-13 barcode generator 2 2.90

(n/r)


EAN-13, Save bitmap and vector barcode image and print on labels
Codabar barcode generator 2 2.90

(n/r)


Codabar, Save bitmap and vector barcode image and print on labels
Code 39 barcode generator 2 2.90

(n/r)


Code 39, Save bitmap and vector barcode image and print on labels
GS1-128 barcode generator 2 2.97

(n/r)


GS1-128 (UCC/EAN-128), Save bitmap and vector barcode image and print on labels