Featured Listings
Data Rescue Professional 4.2.0.331 (2016-07-30)

Featured


Data Rescue Professional for Windows
DvdShrink 5.1 (2012-06-04)

Featured


Use DVDShrink to backup all your favorite DVDs directly on your hard disk!
CodeLobster PHP Edition 5.12 (2017-03-30)

Featured


Handy free portable PHP, HTML, CSS, Javascript code editor with PHP debugger

Softek BardecodeFiler 2.3.2 (2016-01-01)

Featured


A ready to use application that splits and renames images by barcode value

Kiosk Software 2.8.3 (2016-12-29)

Featured


Kiosk software converts computers into self-service kiosk with WiFi HotSpot

NoClone Home - Find Duplicate Files, Emails 6.1.43 (2014-07-21)

Featured


Duplicate File Finder - Find duplicate files, folders and similar images

7-PDF Printer 10.25.0.2559 (2016-10-31)

Featured


A Windows printer that creates PDF documents from any application.
Account Ability Tax Form Preparation 24.00 (2015-11-02)

Featured


IRS 1094, 1095, 1098, 1099, 3921, 3922, 5498, W2G, W2, W2C Compliance Made Easy
Batch Photo Resize 1.0.0.0 (2012-10-31)

Featured


Batch resize photos with speed and ease.
TheBlu for PC 2.2.1 (2012-09-13)

Featured


theBlu is a socially-connected, global interactive application
Most Popular in System Utilities - Backup & Restore
MOBackup - Outlook Backup Software 7.51

(Downloads: 56806)


Software for data backup of Outlook 2000, XP, 2003, 2007, 2010 and Outlook 2013
WMBackup - Windows Live Mail Backup Software 3.12

(Downloads: 56669)


Indispensable Tool for Data Backup of Windows Mail and Windows Live Mail.
BestSync 12.0.0.7

(Downloads: 56539)


Synchronize/backup file to FTP, Cloud Storage, WebDAV etc with advanced features
CopyFolder 1.8

(Downloads: 56499)


Provides many options for copying the contents of one folder to another.
Undelete 360 2.16

(Downloads: 55919)


Recover any file deleted from your computer, USB flash, memory card or camera.
GRBackPro - Server Backup 8.4.33

(Downloads: 53480)


Server Backup Software, fast data back-up for Windows Server 2012/2008/2003
File Repair 2.1

(Downloads: 53364)


Repair files corrupted due to application failures, system or network errors.
Z-DBackup 6.2.04

(Downloads: 52883)


Z-DBackup: Fast and Reliable Backups for PC, Server and Network.
Live Backup Now - Real-time Backup 5.0.0

(Downloads: 52416)


Live Backup Now is a real-time and continuous file backup software for windows.

BlindWrite - CD and DVD copy 7.0.0.0

(Downloads: 51417)


copying DVD and CD to create a backup for a private copy
Data Backup Manager 10-09-2012

(Downloads: 50824)


BAAC offers MS Access Data Backup Interface for a means to easily backup files
MsgSave 5.1.2.10

(Downloads: 49911)


Outlook addin used to save / backup email messages in bulk to disk
AFB-Database 1.0.0

(Downloads: 48895)


online scheduling backup for database on windows
Backup Dwarf Home Edition 3

(Downloads: 48692)


Zero knowledge encrypted backup to OneDrive and GoogleDrive cloud in ZIP archive
Second Copy 8.1.2.0

(Downloads: 47770)


Automatic backup, compression,encryption, synchronization of files in background
GRBackPro - Professional Backup 8.4.33

(Downloads: 47764)


Backup Software, professional data back-up software for Windows 10/8/7/Vista/XP
Product Key Reader 1.0.2

(Downloads: 44785)


Recover and save your serial numbers with Product Key Reader.

OLfix 1.7

(Downloads: 42240)


OLFix for MS Outlook 97 to 2010 combines some tools for repairing Office Outlook

MySQL Backup 6.0.2

(Downloads: 41908)


MySQL Backup is a professional backup and restore software for MySQL.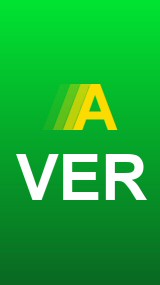 AutoVer 2.2.1

(Downloads: 41860)


AutoVer is an automatic or real time backup and personal version control system