GREmail - Email Preview Client 2.0.8 - Detailed Description Page

Program ID:
25673
Author:
GRSoftware All programs by this author
Downloads:
54488
License:

Shareware

[?]
Cost:
$19.99 US
Operating Systems:
Size:
2189K
Release Status:

new

Last Updated:
2011-08-24
Our Rating:
Users Rating:
(total votes: 0)
Feedback:
Report broken download Report spyware [?]



GREmail is a professional email preview client utility with SSL/TLS support designed to quickly and easily maintain many POP3 accounts from a single Windows application. Includes a rule manager that among other functions allows the user to classify messages to focus on important messages or to quickly identify and delete SPAM. Every account is automatically scanned after a specified period of time or the user can press the Check for Email button (F5 key) and the number of messages with their account names will be shown in a task bar window. The program is organized with tabbed dialogs so that the user can quickly jump to email messages, rules, account or the program options with one click. Once email accounts have been scanned, the user can see the messages in the Email tab. The bodies of the messages can be partially or totally retrieved. Only the headers are downloaded just to display the message summary: message number, size, subject, from, to, cc, reply to, date and the rule that has matched if any. Checked messages are ready for being deleted with a single click. If a message is deleted in error, there is a 30 second delay to undo deletions account by account. GREmail is a real time saver to kill the daily SPAM. If a message seems doubtful it can be safely Previewed using an integrated email viewer that will not automatically open attached files or download web contents that can be unsafe. The viewer supports Text and HTML view modes. Attached files can be saved on the local disk. A message can also be forwarded to any user supplied email address and this inbox will receive the message as if it was originally sent to it. Naturally the user can Reply to (or Reply to All) a message if the user wants to quickly send a note. A customizable button allows for easy integration of GREmail with the user's default mailer so that when the Email Preview is completed the default mailer will receive and store the good messages. This is must-own software for anyone.




Keywords: Email, Software, Client, SSL, TLS, Preview,

Recent Changes: First Public Release

Install Support: Install and Uninstall

Supported Languages: English

Additional Requirements: None Special



GREmail - Email Preview Client Download Button For Your Site

If you want to place a Download Button for GREmail - Email Preview Client on your website just copy and paste the following code.




Featured Listings
Mokum Mail LITE 9.3 (2011-04-01)

Featured


Mokum Mail: EMail Checker / Reader, HTML EMailer and WEB Browser, all in one!
CodeLobster PHP Edition 5.13 (2017-07-11)

Featured


Handy free portable PHP, HTML, CSS, Javascript code editor with PHP debugger
Email Generator Robot 1.0 (2013-05-10)

Featured


You can get bulk email lists using this email create software.

Softek BardecodeFiler 2.3.2 (2016-01-01)

Featured


A ready to use application that splits and renames images by barcode value

NoClone Home - Find Duplicate Files, Emails 6.1.43 (2014-07-21)

Featured


Duplicate File Finder - Find duplicate files, folders and similar images

Kiosk Software 2.8.3 (2016-12-29)

Featured


Kiosk software converts computers into self-service kiosk with WiFi HotSpot
Batch Photo Resize 1.0.0.0 (2012-10-31)

Featured


Batch resize photos with speed and ease.
Account Ability Tax Form Preparation 24.00 (2015-11-02)

Featured


IRS 1094, 1095, 1098, 1099, 3921, 3922, 5498, W2G, W2, W2C Compliance Made Easy

7-PDF Printer 11.2.0.2661 (2017-07-08)

Featured


A Windows printer that creates PDF documents from any application.
Jumpto 2.5.0 (2011-03-01)

Featured


Jumpto secures your identity and protects your privacy and anonymity online.
Latest Releases in Communications - E-Mail Clients

Desktop Fay 3.2.11 (2017-08-01)

new


Virtual Assistant for Windows with Reminder, Email, and Calculator.

Newsletter Software SuperMailer 10.33 (2017-07-26)

new


SuperMailer sends personalized serial mails and newsletters to your customers
OE Classic 2.7 (2017-07-19)

new


Email software for all of your messaging needs, intuitive, safe and easy to use.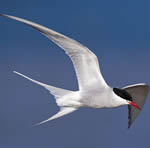 AngryMailer 1.0.5.9 (2017-01-28)

new


AgnryMailer - Email Marketing Software - Communication without borders !
Easy Mailouts 358.0 (2017-01-09)

new


Simple to use Email Marketing from £10 a month! Import your own file(s)
Excel To Mail 2016.2 (2016-05-14)

new


ExcelToMail can auto send emails to particular person when the open excel file
phlyMail Lite 4.04.11 (2013-07-03)

update


phlyMail is a PIM with Email, calendar, address book, files manager
WinPST Share Outlook 3.90510 (2013-05-10)

new


Sharing Outlook calendar, contact, email, task and note folders tool
Gmail Drive 1.0.17 (2011-10-27)

new


GMail Drive is a Shell Namespace Extension that creates a virtual filesystem.
GREmail - Email Preview Client 2.0.8 (2011-08-24)

new


Professional Email Preview Client with SSL/TLS support for Windows 7/Vista/XP
RSS Feeds:


(Current Category)
New releases & updates
New shareware releases
New freeware releases
Most popular software
Top rated software
Feeds list in OPML