Mokum Mail LITE 9.3 - Detailed Description Page

Program ID:
31837
Author:
BLOKKER Software All programs by this author
Downloads:
39320
License:

Freeware

[?]
Cost:
$0.00 US
Operating Systems:
Size:
5807K
Release Status:

new

Last Updated:
2011-04-01
Our Rating:
Users Rating:
(total votes: 0)
Feedback:
Report broken download Report spyware [?]



Mokum Mail is an EMail Checker / Reader, an HTML EMailer and a WEB Browser, all in one! With Mokum Mail you can create in no time beautiful and stylish HTML EMail THEMES with stationery, pictures and music. It takes only a few clicks to select a Theme, type your message (you can also send a spoken message!) and send your email immediately to your friends or customers. And would you like to have access to more than 1,100 EMail designs with stationery, music and/or animation absolutely FREE? Then why not try Mokum Mail LITE, it's FREEWARE.




Keywords: HTML Emailer, EMail checker, EMail reader, Spoken messages, WEB Browser,

Recent Changes: Going from v9.0 to v9.3 many new features have been added and total user interface make-over.

Install Support: Install and Uninstall

Supported Languages: English

Additional Requirements: 512MB memory, 100MB HD.



Mokum Mail LITE Download Button For Your Site

If you want to place a Download Button for Mokum Mail LITE on your website just copy and paste the following code.




Featured Listings
CodeLobster PHP Edition 5.13 (2017-07-11)

Featured


Handy free portable PHP, HTML, CSS, Javascript code editor with PHP debugger

Softek BardecodeFiler 2.3.2 (2016-01-01)

Featured


A ready to use application that splits and renames images by barcode value

Kiosk Software 2.8.3 (2016-12-29)

Featured


Kiosk software converts computers into self-service kiosk with WiFi HotSpot

NoClone Home - Find Duplicate Files, Emails 6.1.43 (2014-07-21)

Featured


Duplicate File Finder - Find duplicate files, folders and similar images

7-PDF Printer 10.25.0.2559 (2016-10-31)

Featured


A Windows printer that creates PDF documents from any application.
Account Ability Tax Form Preparation 24.00 (2015-11-02)

Featured


IRS 1094, 1095, 1098, 1099, 3921, 3922, 5498, W2G, W2, W2C Compliance Made Easy
Batch Photo Resize 1.0.0.0 (2012-10-31)

Featured


Batch resize photos with speed and ease.
TheBlu for PC 2.2.1 (2012-09-13)

Featured


theBlu is a socially-connected, global interactive application
InsideCAT Lite Edition 5.02 (2012-08-13)

Featured


Automatic disk indexer for all your PC disks collection (never lose a file)
Jumpto 2.5.0 (2011-03-01)

Featured


Jumpto secures your identity and protects your privacy and anonymity online.
Latest Releases in Communications - E-Mail Clients

Newsletter Software SuperMailer 10.32 (2017-07-03)

new


SuperMailer sends personalized serial mails and newsletters to your customers

Desktop Fay 3.2.10 (2017-06-09)

new


Virtual Assistant for Windows with Reminder, Email, and Calculator.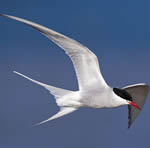 AngryMailer 1.0.5.9 (2017-01-28)

new


AgnryMailer - Email Marketing Software - Communication without borders !
Easy Mailouts 358.0 (2017-01-09)

new


Simple to use Email Marketing from £10 a month! Import your own file(s)
OE Classic 2.6 (2016-12-07)

new


Email software for all of your messaging needs, intuitive, safe and easy to use.
Excel To Mail 2016.2 (2016-05-14)

new


ExcelToMail can auto send emails to particular person when the open excel file

EasyEmail Notifier 1.1.94 (2013-08-02)

new


Free email notifier with email sender in one.
phlyMail Lite 4.04.11 (2013-07-03)

update


phlyMail is a PIM with Email, calendar, address book, files manager
WinPST Share Outlook 3.90510 (2013-05-10)

new


Sharing Outlook calendar, contact, email, task and note folders tool
Gmail Drive 1.0.17 (2011-10-27)

new


GMail Drive is a Shell Namespace Extension that creates a virtual filesystem.
RSS Feeds:


(Current Category)
New releases & updates
New shareware releases
New freeware releases
Most popular software
Top rated software
Feeds list in OPML