Top rated in Communications - E-Mail Clients

Desktop Fay 3.2.7

(n/r)


Virtual Assistant for Windows with Reminder, Email, and Calculator.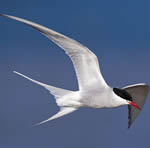 AngryMailer 1.0.5.9

(n/r)


AgnryMailer - Email Marketing Software - Communication without borders !

Newsletter Software SuperMailer 10.25.0.1801

(n/r)


SuperMailer sends personalized serial mails and newsletters to your customers
Easy Mailouts 358.0

(n/r)


Simple to use Email Marketing from £10 a month! Import your own file(s)
OE Classic 2.6

(n/r)


Email software for all of your messaging needs, intuitive, safe and easy to use.
Excel To Mail 2016.2

(n/r)


ExcelToMail can auto send emails to particular person when the open excel file

EasyEmail Notifier 1.1.94

(n/r)


Free email notifier with email sender in one.
phlyMail Lite 4.04.11

(n/r)


phlyMail is a PIM with Email, calendar, address book, files manager
WinPST Share Outlook 3.90510

(n/r)


Sharing Outlook calendar, contact, email, task and note folders tool
Gmail login 1.0.1

(n/r)


Gmail login is your friendly desktop tool for get new mail notifications
Gmail Drive 1.0.17

(n/r)


GMail Drive is a Shell Namespace Extension that creates a virtual filesystem.
GREmail - Email Preview Client 2.0.8

(n/r)


Professional Email Preview Client with SSL/TLS support for Windows 7/Vista/XP
Mokum Mail LITE 9.3

(n/r)


Mokum Mail: EMail Checker / Reader, HTML EMailer and WEB Browser, all in one!
Public ShareFolder für Outlook 1.5

(n/r)


Outlook im Netzwerk ohne Exchange. Outlook PST Dateien gemeinsam nutzen.