Most Popular in System Utilities - Backup & Restore
BestSync 13.0.0.1

(Downloads: 63120)


Synchronize/backup file to FTP, Cloud Storage, WebDAV etc with advanced features
MOBackup - Outlook Backup Software 8.31

(Downloads: 62841)


Software for data backup of Outlook from Outlook 2000 to Outlook 2016
WMBackup - Windows Live Mail Backup Software 3.12

(Downloads: 62534)


Indispensable Tool for Data Backup of Windows Mail and Windows Live Mail.
CopyFolder 1.8

(Downloads: 62488)


Provides many options for copying the contents of one folder to another.
Undelete 360 2.16

(Downloads: 61832)


Recover any file deleted from your computer, USB flash, memory card or camera.
GRBackPro - Server Backup 8.4.33

(Downloads: 59411)


Server Backup Software, fast data back-up for Windows Server 2012/2008/2003
Live Backup Now - Real-time Backup 5.0.0

(Downloads: 58250)


Live Backup Now is a real-time and continuous file backup software for windows.

BlindWrite - CD and DVD copy 7.0.0.0

(Downloads: 57283)


copying DVD and CD to create a backup for a private copy
Data Backup Manager 10-09-2012

(Downloads: 56656)


BAAC offers MS Access Data Backup Interface for a means to easily backup files
MsgSave 5.1.2.10

(Downloads: 55788)


Outlook addin used to save / backup email messages in bulk to disk
AFB-Database 1.0.0

(Downloads: 54779)


online scheduling backup for database on windows
Backup Dwarf Home Edition 3

(Downloads: 54707)


Zero knowledge encrypted backup to OneDrive and GoogleDrive cloud in ZIP archive
GRBackPro - Professional Backup 8.4.33

(Downloads: 53716)


Backup Software, professional data back-up software for Windows 10/8/7/Vista/XP
Second Copy 8.1.2.0

(Downloads: 53705)


Automatic backup, compression,encryption, synchronization of files in background
Product Key Reader 1.0.2

(Downloads: 50651)


Recover and save your serial numbers with Product Key Reader.

OLfix 1.7

(Downloads: 48124)


OLFix for MS Outlook 97 to 2010 combines some tools for repairing Office Outlook

MySQL Backup 6.0.2

(Downloads: 47738)


MySQL Backup is a professional backup and restore software for MySQL.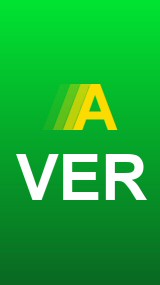 AutoVer 2.2.1

(Downloads: 47733)


AutoVer is an automatic or real time backup and personal version control system
SWX Onlinebackup 1.3.5

(Downloads: 46321)


SWX Online Backup is a backup and synchronization tool for Windows
My Drivers 5.1

(Downloads: 46247)


Extract, backup, restore and update all device drivers currently on your system.